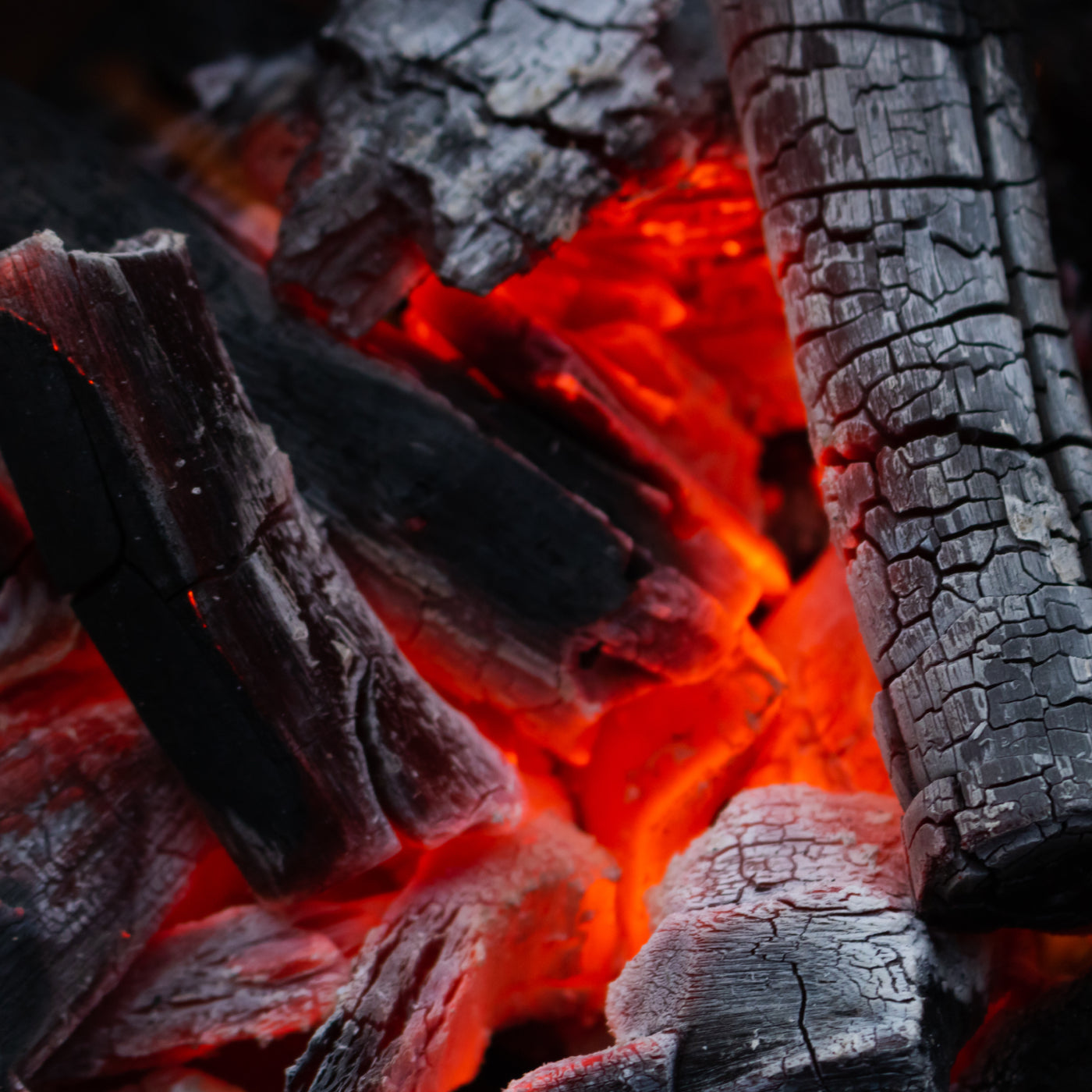 Our search for the perfect wood took us around the world, to Europe and Asia. We learned about what makes great wood and how it can be refined into quality charcoal. Native to our home are the European Forests and their abundance of Silver Birch trees. Silver Birch makes for fantastic charcoal due to it being a hardwood, hardwoods have a naturally dense composition. We established supply with local people who had a passion for sustainable deforestation practices and began to produce the charcoal we'd always dreamed of. It was then, that Globaltic was born. 

Our charcoal became an instant success with chefs, the live fire cooking community and restauranteurs alike, our small company grew and we started to expand into Europe. We are now based in London, England and have dealers across 9 countries and a community of passionate Globaltic users. 
The product
Using traditional charcoal manufacturing techniques, we craft charcoal from the core of hand selected silver birch trees. Our charcoal comes in large chunks with a burn time of 980 sec/cm3, it has a typical heat value of 8500 Kcal/kg allowing it to burn at extreme temperatures for a consistently long time and produce very little ash. 
Scope
We are privileged to bring Globaltic to 9 countries in Europe. A good product will always find its way forward and we are lucky to have friends and partners all across Europe.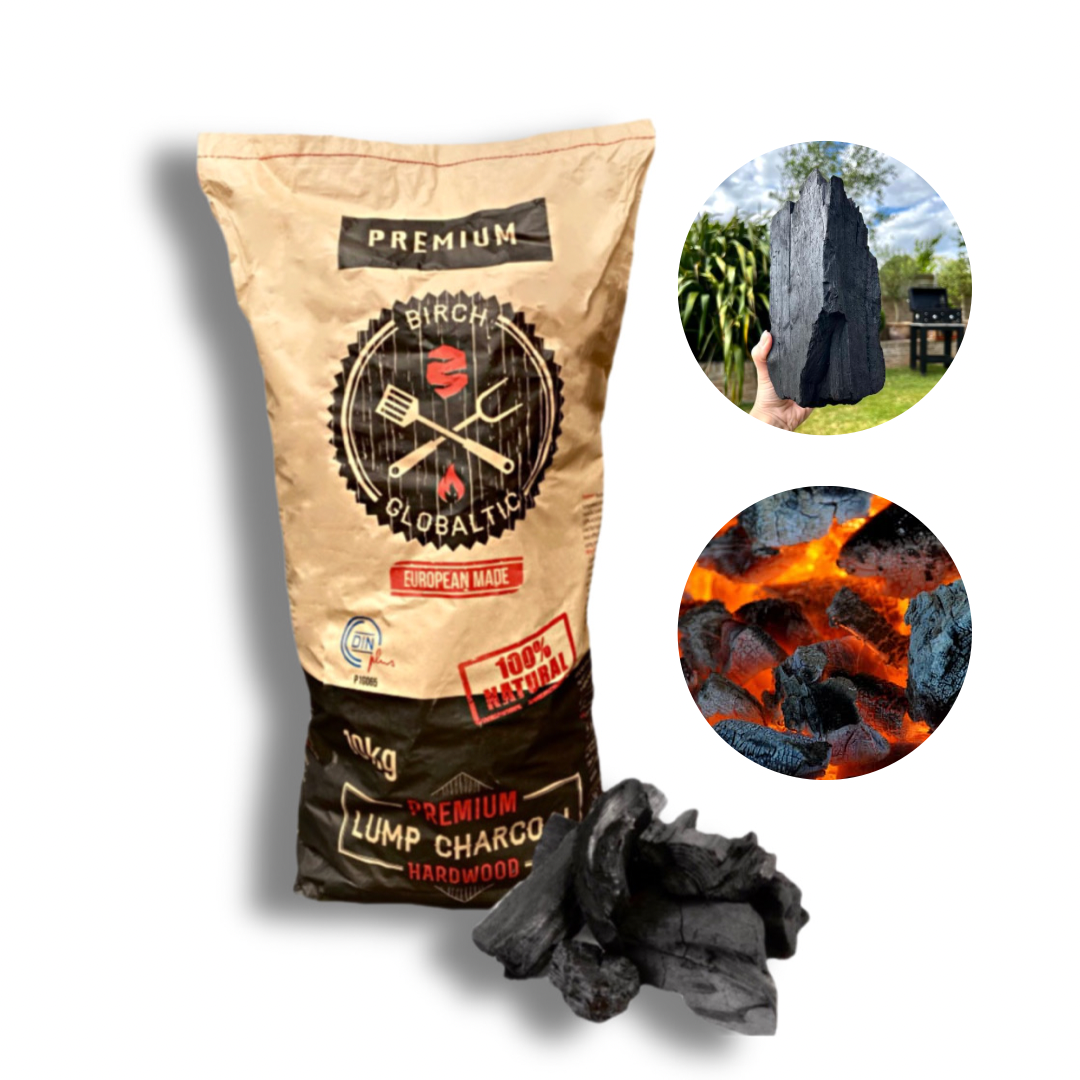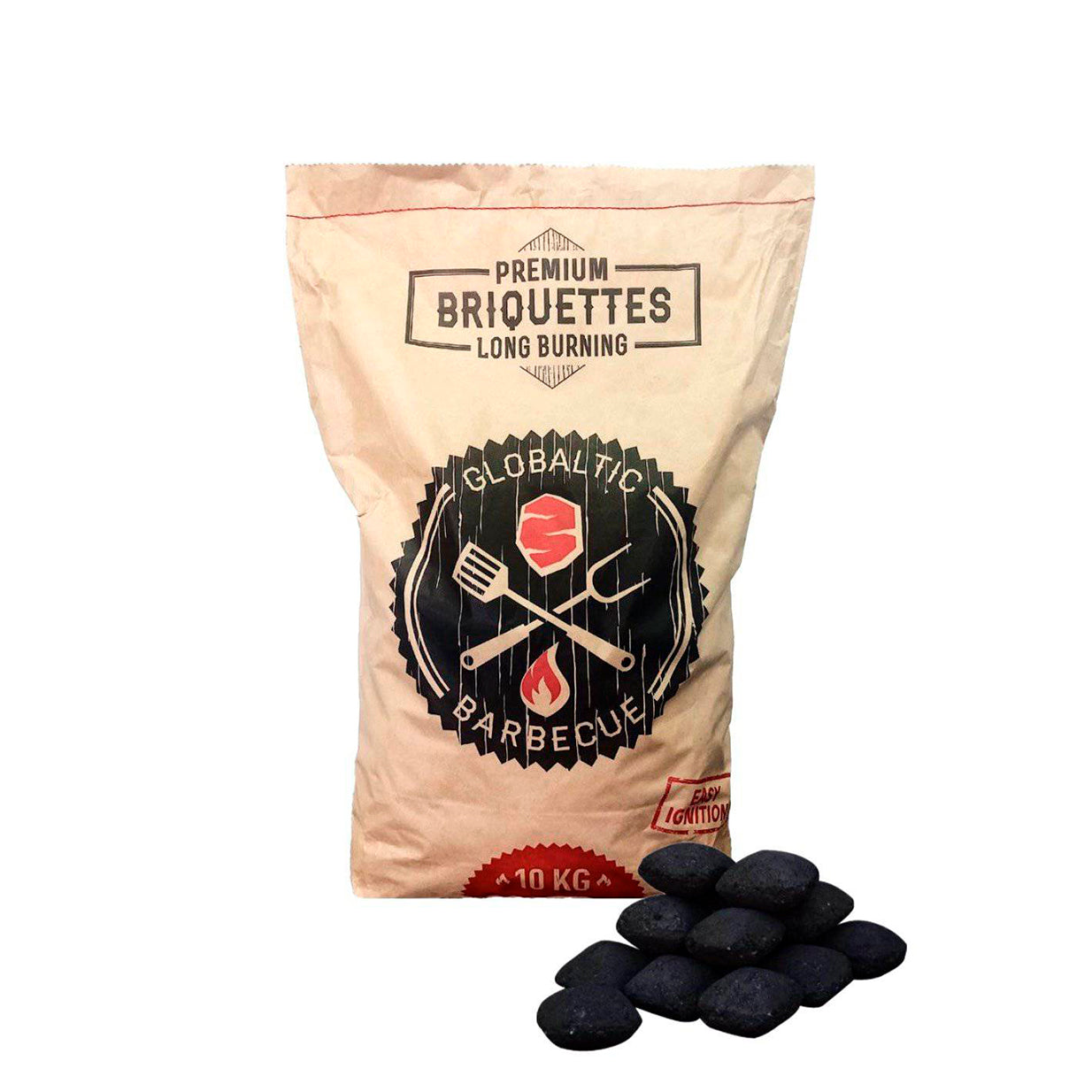 Globaltic Lumpwood Charcoal
Our signature product, expertly crafted from the core of Silver Birch trees, this is your ticket to an incredible restaurant grade BBQ experience. Available in 5kg or 10kg bags our birchwood charcoal is formed of large chunks, boasting a long clean burn and producing low ash. When tested, our charcoal lasts up to three times longer than other lumpwood brands, by choosing Globaltic you get great value charcoal for your money.
Globaltic Briquettes
Our briquettes are made from the traces of charcoal left over when producing our signature product. Using a natural odourless binder, we press our briquettes into uniform blocks to ensure consistent burn times and even heat distribution. Available in 3kg or 5kg bags, our briquettes are perfect for your next low and slow cook. 
When you BBQ, always choose Globaltic. 
Declaration
Great charcoal is the lifeblood of any barbeque and we believe that when it comes to heat, burn time, price and most importantly the taste of your food, you should never settle for anything less than the best.
The Globaltic Promise 
Our charcoal is produced only from the core of the birch trees, yielding large chunks to ensure long burn times. We guarantee that no unworthy elements will be added to our kilns during the production process. Our charcoal is produced in an all natural way and will contain no additives or accelerants which can taint the taste of your food. 
Taste
Silver Birch has a unique taste property that makes it ideal for charcoal products. All trees have tannins and each tree has a varying amount, tannins are bitter and it can taint the taste of your food. Silver Birch only has 15%, whereas most other trees used for charcoal production have 50-60%. 
Safe & Responsible 
Raw material is procured exclusively from environmentally responsible suppliers. Packaging is fully biodegradable and made using natural glues and sustainably sourced paper. No harmful element released during storage.
Sustainability