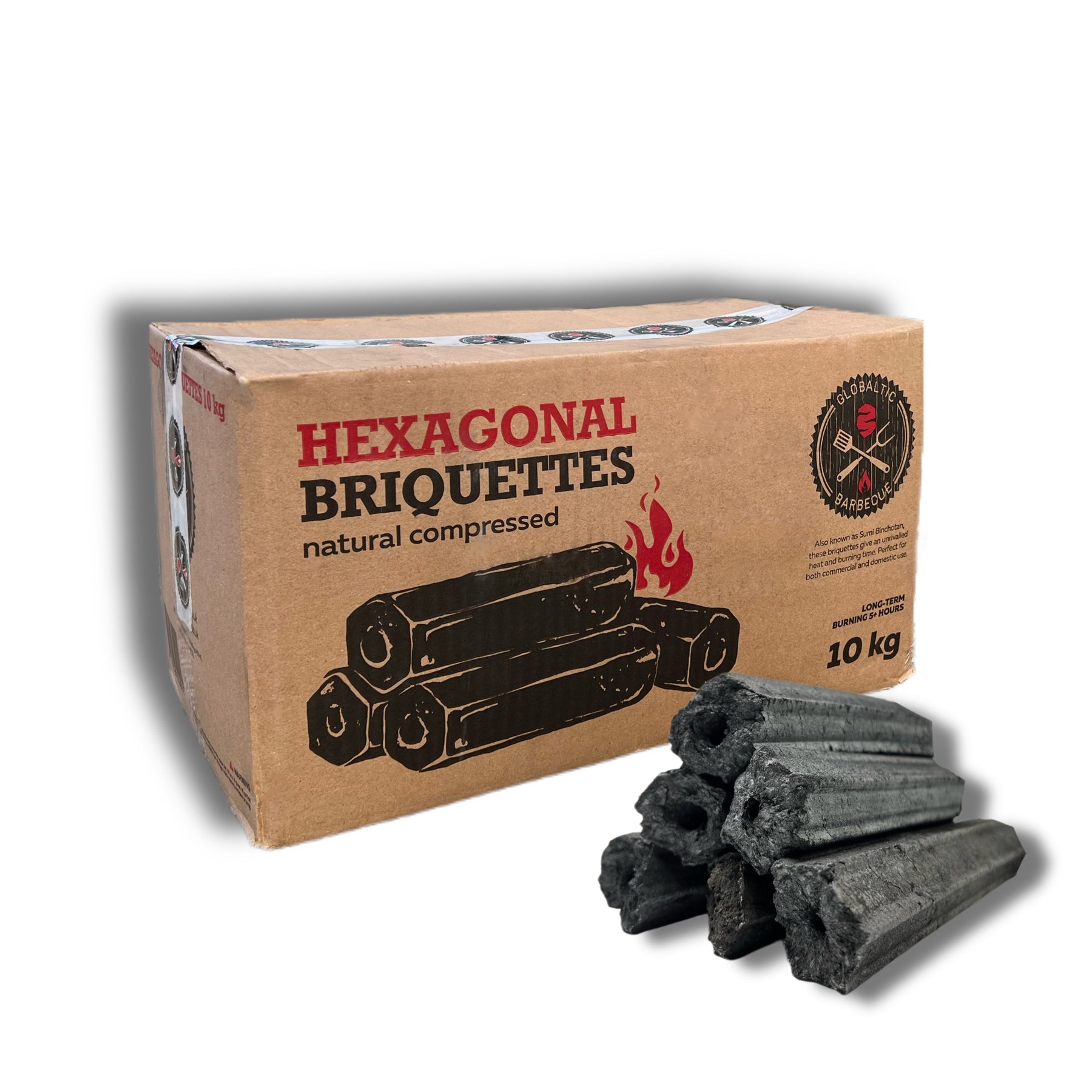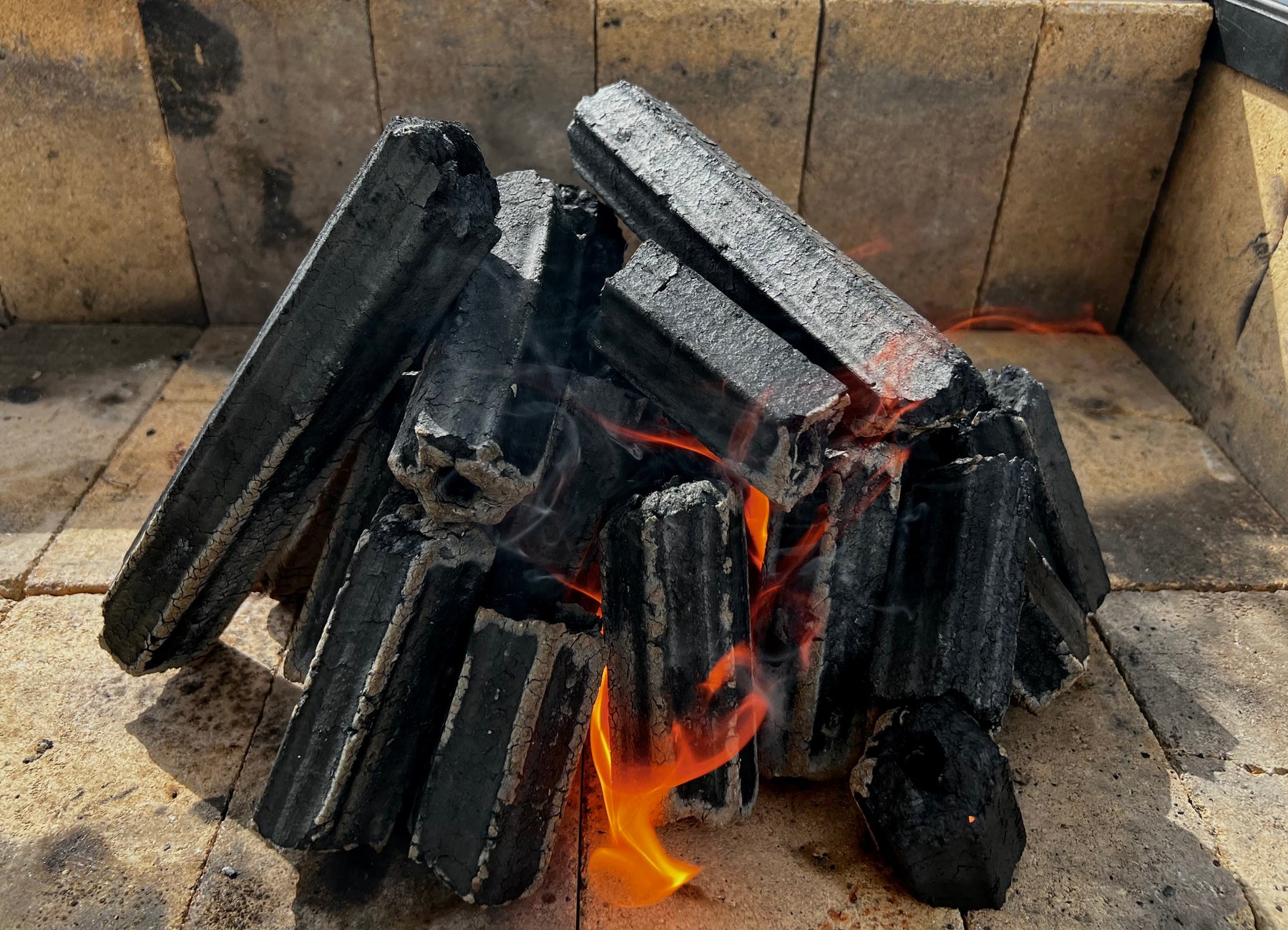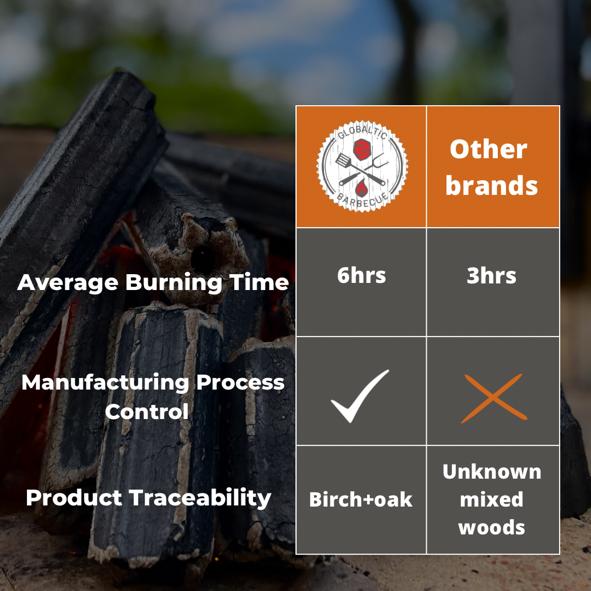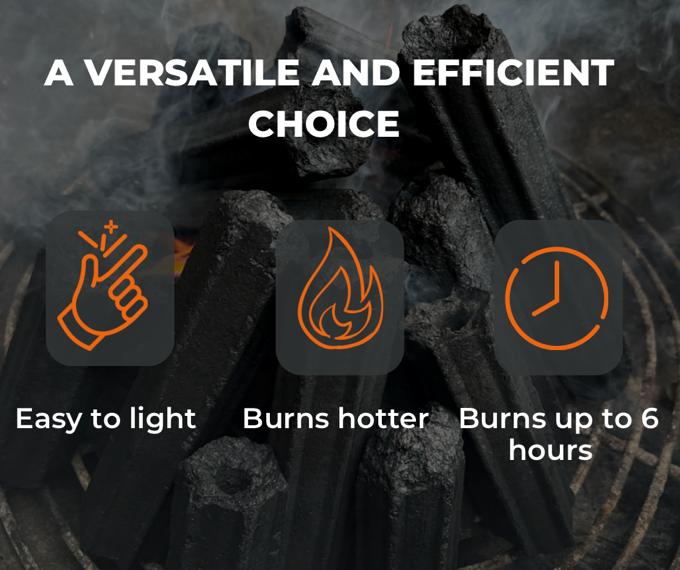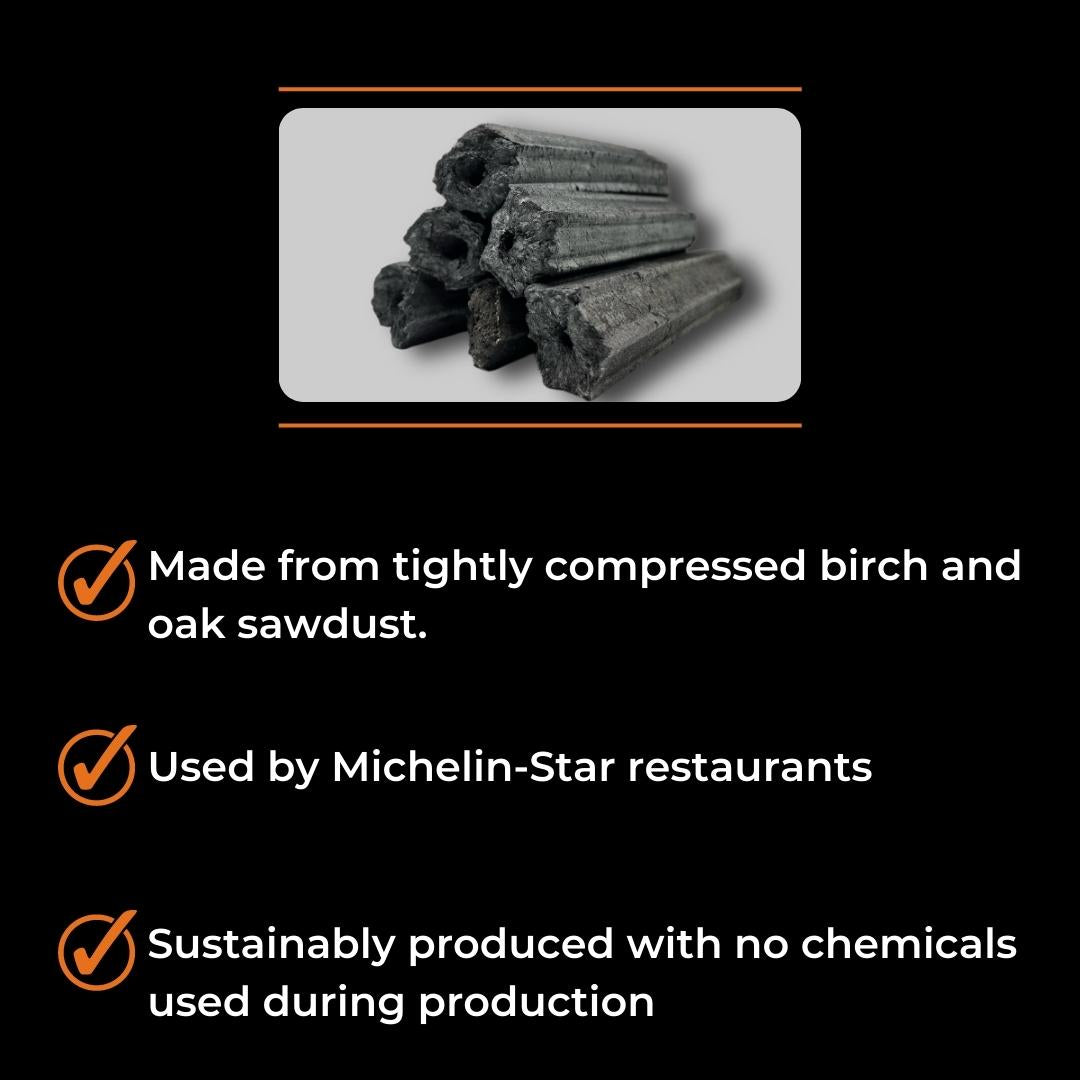 Natural compressed restaurant grade charcoal briquettes 10kg Box
Order before 14:00 today to receive the next working day
Re-stocking soon
Premium Hexagonal Briquettes
These hexagonal charcoal briquettes are perfect for the grilling and cooking of meals with true heat in both indoor and outdoor settings. Their burning time is up to 5 hours on an open fire and the peak temperature is 800 degrees Celsius.
Smoke-Free & Odourless
Get the unparalleled heat and cooking quality of charcoal without a hint of smoke with these briquettes. Being totally smoke-free makes this charcoal perfect for both indoor and outdoor kitchens, making the cooking experience more versatile and comfortable, with no nasty smells or fumes.
Natural Compression
Natural Compression: We naturally compress this charcoal into its hexagonal shape, without using harsh chemicals. This means you can cook with confidence that your food won't suffer from contaminants.
Natural Ukrainian Materials
We source all of our oak and birch wood to make this charcoal in Ukraine. This means you can trust that your purchase is contributing towards supporting the economy of one of our most in-need international friends.
Used in top restaurants
We don't just use "restaurant-grade" as a hollow selling point - there's the real truth behind it. These hexagonal briquettes are used in top restaurants such as SushiSamba and Burger & Lobster, along with 12 Michelin Star restaurants across Europe. Quality food comes from quality ingredients and the right charcoal is one of them.
Great stuff
Came safely, the DHL delivery was great and quick. Used them in one cook, thoroughly enjoyed, will order again soon.
Good for commercial use
I have a small konro grill in my restaurant and use the hex briquettes in service. A small quantity is needed to get the heat I need, so it's really economic for us.
Thank you Will, we hope the briquettes will continue working well for you!
They burn forever!
A great product, especially for direct cooking. I managed to cook for 3 hours straight at a party and still had some remaining.