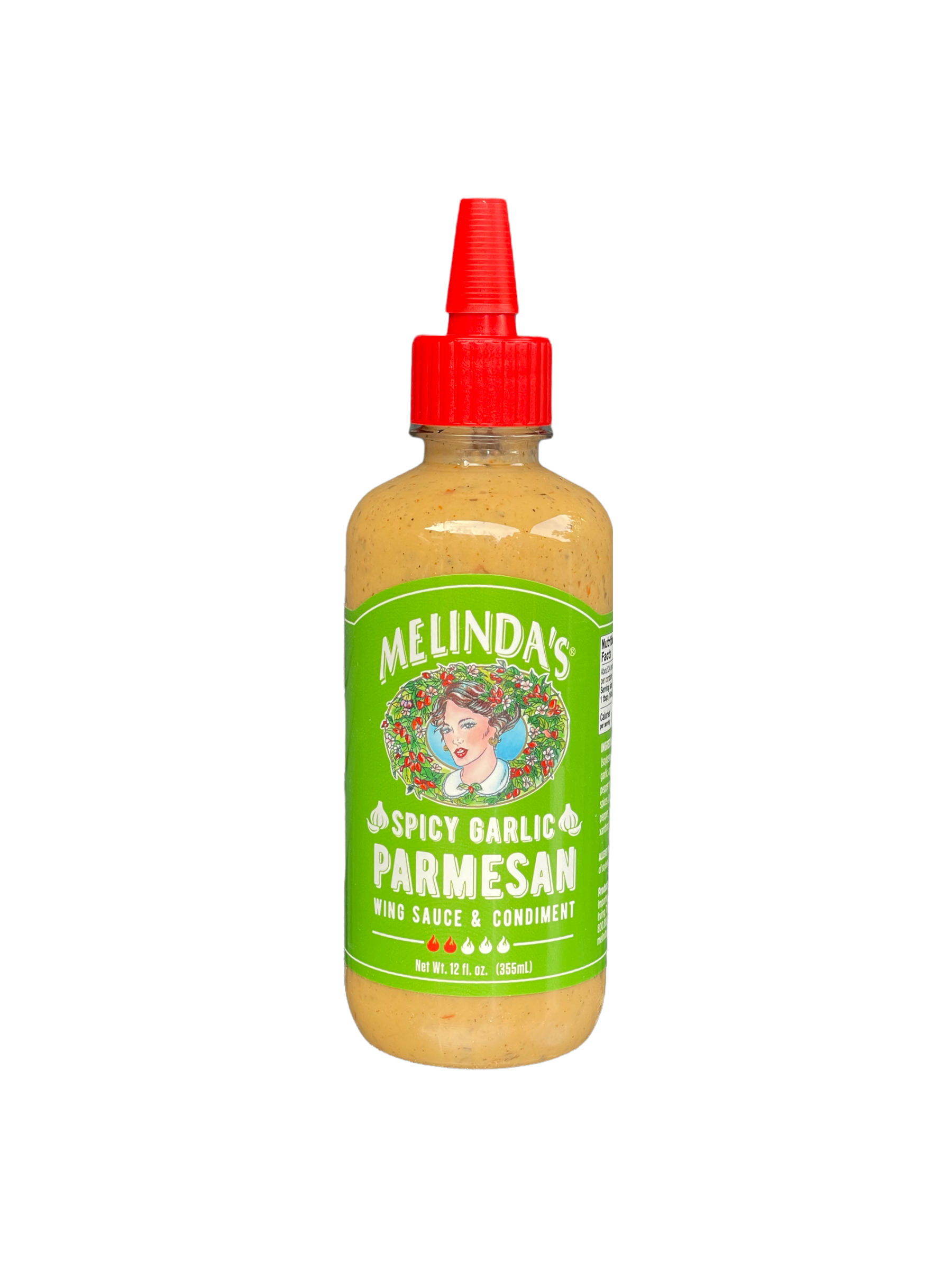 Melinda's Spicy Garlic Parmesan Wing Sauce - 340g (12oz)
You want fire? That's easy. Anyone can strike a match, but few can strike a balance. A balance where heat and flavor find themselves on equal footing. At Melinda's, we pride ourselves on striking that perfect balance in every sauce we make. Get ready to set your mouth on flavor.
Melinda's Garlic Parmesan. Flavors so balanced they deserve a tightrope act. Creamy Parmesan blended with garlic, herbs and a little kick of Habanero to keep it interesting. Made the Melinda's way: with whole, fresh ingredients and the best peppers on the planet for people who care about those kinds of things. Try this easy to pair sauce with creamy pastas, sandwiches, salads, pizza, wings, bread sticks and on practically everything.
Ingredients: Water, white vinegar, vegetable oils (soybean, olive, canola), grated parmesan cheese, garlic, apple vinegar, Cayenne pepper mash, Habanero pepper mash, modified starch, salt, lime juice, sugar, spices (oregano powder, basil flakes, ground black pepper, thyme powder), egg yolk powder, citric acid, xanthan gum, rosemary extract.
Allergy Information: Contains milk, egg. May contain traces of soybeans, tree nuts (coconut).